We provide lodging for employees, students, and tourists at competitive prices.
The Bohumín lodging house is located about 100 meters from the Bohumín train station, which allows for problem-free travel to Ostrava and an entrance point to Poland. The house offers not only lodging, but also a small retail outlet and rentals of small TVs for rooms.\
The capacity is 60 people in one-, two-, three-, or four-person, functionally appointed rooms.
Address:
Nádražní 272
735 81
Bohumín

Mobile: 604 968 461
Telephone: 972 756 162
E-mail: gillova@hpfclean.cz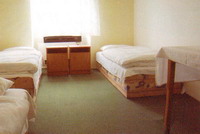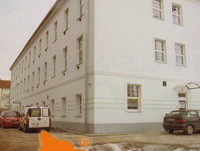 Lodging costs (night per person)
Prices valid from 1/11/2013
| Room | Cost | | |
| --- | --- | --- | --- |
| | 1 night | after 7 nights | after 1 month |
| two-bed room | 200 CZK | 180 CZK | 120 CZK |
| three-bed and more-bed room | 180 CZK | 160 CZK | 110 CZK |